living prayers
Hi and welcome to living prayers!
Living prayers is an online resource for contemporary prayer, with over 140,000 people every month coming to pray and find inspiration for their faith. Here you can discover many new prayers written for all sorts of different occasions and events, ranging from blessings for birthdays and new babies, petitions for strength and healing, and useful prayers for celebrations such as graduations ceremonies and Thanksgiving Day.
The site is divided into six sections - daily prayers (e.g. for the morning and at nightfall etc.), prayers for children to say (for use in the classroom and at home), relational prayers (e.g. for marriage restoration or for those seeking a partner), vocational life (e.g. for professions such as teachers and nurses), general petitions (e.g. for strength or peace) and prayers for the sick.
The first section of the site is all about prayer through the day. There are three natural points in the day when we can offer our prayers to God and dwell on his goodness. When we awake, when we eat, and when we lay our heads down at night to sleep.
The
morning time is a great time to pray
. As the sun rises we have a new opportunity to give ourselves over to God, worship Him and make a brand new start. Everything that has happened before has gone. Here we can invite God to speak to as the day unfolds and offer ourselves over to Him - all our gifts and talents - for Him to take and use.
Praying when we eat
is another time when we can come to God in thanks and worship. In the consumerist world in which we live it is all to easy to take for granted something as simple as food and eating. Praying reminds us that everything ultimately comes from the living, creator God.
At night time
, we can reflect on the day and remind ourselves of the times we have sensed God with us - his protection and love. Praying before bed is also important because it stills our hearts and prepares us for sleep. The bible exhorts us to "
cast all your anxiety on him because he cares for you
" (1 Peter 5:7). As we lay down to sleep we surrender our worries to God and remind ourselves of his care.
Within this section are sample prayers for different occasions and events, with suggested prayers for
opening
and
closing meetings
, house blessing, graduation ceremonies, and even
all-night prayer meetings
!
The second section of the site is primarily for children. The
prayers here for school
are written in simple language and are designed with primary school and preschool children in mind. There are also a number of pages for expectant mums and their babies, with
baby blessing prayers
and prayers for baby showers and safe labor.
This section of the site offers a number of example prayers for relationships - whether this is for
marriages
that are in trouble, courting, or those who are currently looking to
find a partner
.
Also here are prayers for hobbies and jobs, such as biking, dancing and
teaching
.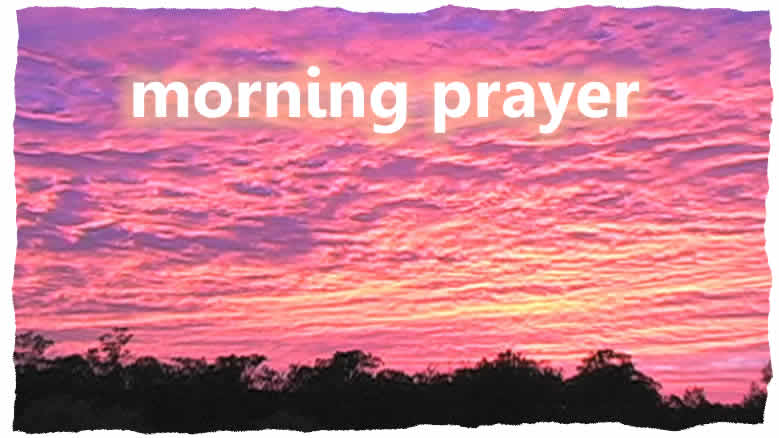 praying as dawn breaks is a wonderful way to start your day!
"Praying reminds us that everything ultimately comes from the living, creator God"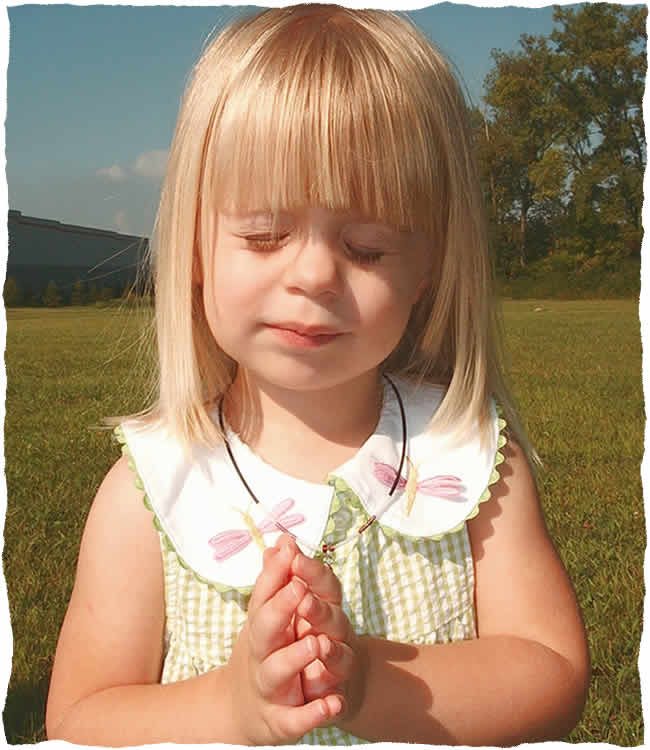 "Let the little children come to me"
(The words of Christ in Mark's Gospel)
Don't worry about anything, but pray about everything. With thankful hearts offer up your prayers and requests to God.

(Philippians 4:6, CEV)
We do not know what we ought to pray for, but the Spirit himself intercedes for us through wordless groans.

(Romans 8:26, NIV)
"When I call, give me answers. God, take my side!
Once, in a tight place, you gave me room;
Now I'm in trouble again: grace me! hear me!"

(Psalm 4:1, The Message)
We hope you enjoy browsing these pages. Please do contact us if you have any thoughts about them or if you have found these prayers to be useful in anyway!
A simple prayer

Into Your hands I offer myself.
Take my heart, my life, my being
And remake me today.

Amen.